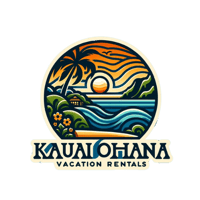 Get in touch
Here, you'll find all the necessary information to get in touch with us, whether you have inquiries about our properties, need assistance with planning your trip, or simply want to share your experiences. Our team is committed to providing prompt and personalized support, ensuring your journey to Kauai is as seamless and enjoyable as the island itself.
Decades of Experience
We bring decades of experience in hospitality to ensure your family vacation is nothing short of extraordinary. Our deep-rooted knowledge of Kauai, from its hidden gems to its most celebrated attractions, means we offer insights and recommendations that enhance your stay. Our expertise is not just in providing accommodations but in crafting experiences that resonate with every family member.
24/7 Support
We understand that peace of mind is crucial, especially when traveling with family. That's why our dedicated team offers round-the-clock support, ready to assist you with any inquiries or needs that may arise during your stay. Whether it's a late-night question about your rental or a recommendation for a day trip, we are just a call away, ensuring your vacation is smooth and worry-free.
Competitive Price
Our goal is to make family vacations in Kauai accessible and enjoyable for everyone. We offer competitive pricing, ensuring you receive value without compromising on quality or comfort. Our range of accommodations means there's something to fit every budget, allowing you to enjoy the wonders of Kauai without financial strain.
Cancellation Policies
We understand that plans can change, especially in family settings. Our flexible cancellation policies are designed to give you peace of mind when booking. We offer transparent and accommodating options, so you can plan your family vacation with confidence, knowing that we're here to support you through any unexpected changes.